Funny on other blogs:


Privacy Policy
World's Largest Book: 5x7 feet
Published on 3/21/2008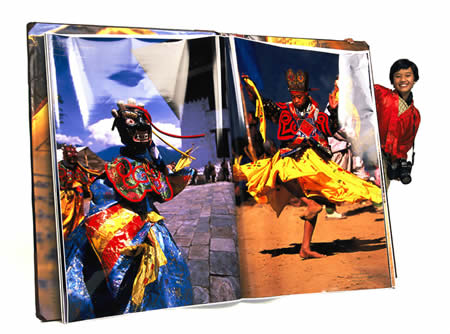 Bhutan: A Visual Odyssey Across the Last Himalayan Kingdom checks in at more than 5 x 7 feet and weighs 133 pounds. Certified by Guinness World Records as the largest published book in the world, it features 112 pages of spectacular images and showcases a variety of digital, photographic and printing techniques. Each copy is printed only on demand, and uses a roll of paper longer than a football field, more than a gallon of ink and 24 hours' printing time.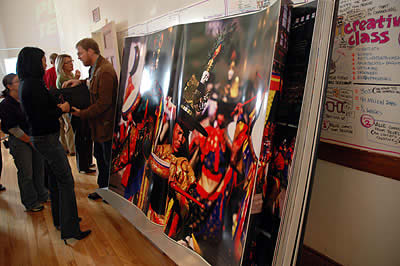 The book-which covers the kingdom of Bhutan, the last intact Himalayan kingdom-pushed the art of the possible, stretching image-processing systems to their limits. The portraits of people are life-size or bigger, and the panoramas convey some of the staggering sweep of the mountains and the ancient architecture.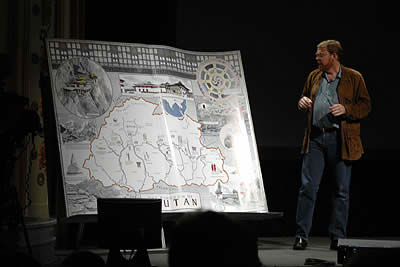 The book's creator, Michael Hawley of MIT, squeezed the maximum image quality out of his professional-grade cameras and on-demand-printing equipment, challenged a bindery to make the big book and established that digital images are every bit as good if not better than traditional film photographs. It is currently for sale on Amazon at $30,000.







Find out other books online or even used text books from ValoreBooks.com




---
Submit to:

Del.icio.us

Netscape

Furl

Facebook
---
| | | | | | | |
| --- | --- | --- | --- | --- | --- | --- |
| | | | | | | Send by Email |