Funny on other blogs:
Privacy Policy
7 Bizarre (yet real) Political Parties only Homer Simpson would vote for
Published on 11/20/2007
Beer Lovers Party (Russia)
The Beer Lovers Party was created in Russia on December 26, 1993 and officially registered on August 9, 1994. By the moment of registration the party listed 1,700 members. Initially it was a kind of practical joke, supposedly created in an analogy with the Polish Beer-Lovers Party. Its documents read as a parody on political cliches in party programmes. For example, its goal was "protection of interests of beer lovers regardless of racial, national, or religious affiliation". Among demands was decrease of taxes for beer manufacturers. It has fractions of "light beer lovers", "dark beer lovers", "kvass patriot fraction", etc.

It was supported by a number of Russian entrepreneurs in the context of Russian legislative election, 1995, and its documents were cleaned into a more serious style. Among its goals now is the "protection of interests of beer lovers that do not contradict to the Law".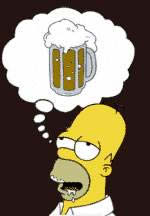 The party now stands for "efficient means for preservation of main natural resources, such as land, air, and especially water, which is the basis of a good beer". Among its official slogans were "Replete and Safe Life" and "Clever and Calm Politicians Grasping not only Beer". Its platform stated that the Party "will defend interests not only beer lovers, but also lovers of sausage, butter, meat, tea, kvass and other lovers, with the exception of lovers of power". It was branched into about 60 regions of Russia, the largest ones being in Moscow, Komi Republic, Chuvashia, Irkutsk Oblast, Saratov Oblast and Moscow Oblast. By the moment of elections it enlisted over 50,000 members. During the election into the State Duma (second convocation) it gained 0.62% of votes, way below the 5% election threshold. Vladimir Pribylovsky was among the candidates nominated by the party. After the failure, the sponsors dropped their support and the party de-facto ceased to exist and was not re-registered in 1998. Still, many branches of the Party continue to exist as formal and informal associations.



Rhinoceros Party (Canada)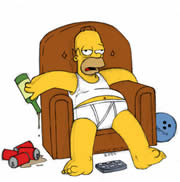 The Parti Rhinocéros, commonly known as the Rhinoceros Party in English, was a registered political party in Canada from the 1960s to the 1990s. Operating within the Canadian tradition of political satire, the Rhinoceros Party's basic credo, their so-called primal promise, was "a promise to keep none of our promises." They then promised outlandishly impossible schemes designed to amuse and entertain the voting public.
The Rhinos were started in 1963 by Jacques Ferron, "Éminence de la Grande Corne du parti Rhinoceros". In the 1970s, a group of artists joined the party and created a comedic political platform to contest the federal election. Ferron (1979), poet Gaston Miron (1972) and singer Michel Rivard (1980) ran against Prime Minister Pierre Trudeau in his Montreal seat.
The party, which claimed to be the spiritual descendants of Cacareco, a Brazilian rhinoceros who was elected member of São Paulo's city council in the 1950s, listed Cornelius the First, a rhinoceros from the Granby Zoo, east of Montreal, as its leader. It declared that the rhinoceros was an appropriate symbol for a political party since politicians, by nature, are "thick-skinned, slow-moving, dim-witted, can move fast as hell when in danger, and have large, hairy horns growing out of the middle of their faces."
Some members of the Rhino party would call themselves Marxist-Lennonist (a parody of the Marxist-Leninist Party of Canada), in reference to Groucho Marx and John Lennon.






Donald Duck Party (Sweden)

The Donald Duck Party (Kalle Anka-partiet) is a Swedish joke political party that gets votes without really existing. For a long time, it was unregistered and had neither leaders nor members, until Bosse Person registered it (along with a number of other parties). He is still the only member, though.

At the very most, the Donald Duck Party has scored enough write-in votes at points theoretically to be the country's ninth-most popular (in 1991, it received 1,535 votes). At that time, the political platform mainly contained the points "free liquor and wider sidewalks". In the 2002 national election, the party received only 10 of 5,303,212 total votes. In the 2006 elections, the party (including all spellings) received 225 votes, placing it in the middle of the pack - 21st place out of about 40 parties running for office. All votes were write-in.



Absolutely Absurd Party (Canada)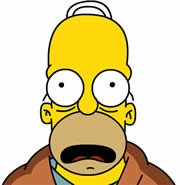 The Absolutely Absurd Party is a Canadian joke political party, which carries on the tradition of political satire most famously represented by the Rhinoceros Party of Canada. The party advocates many policies that are seen by many as jokes, including:
Reducing the legal voting age to 14. "When was the last time a 14 year-old started a war?"
In federal elections, the individual in dead last becomes the elected official, rather than the one with the most votes.
"Streamline the Department of Defence by replacing the Department with a crack, elite squad of Rock/Paper/Scissors commandos."
The party points out satire in government, and is semi-anarchistic, although they claim to promote a form of direct democracy. Proposed laws of the Absolutely Absurd Party appear to support activities such as drinking, recreational drug use, and recreational sex. Another proposal was to raffle off senate seats, which could have served as a fund-raising mechanism.



McGillicuddy Serious Party (New Zealand)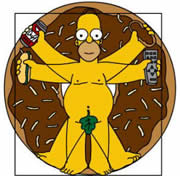 The McGillicuddy Serious Party (McGSP) operated as a satirical political party in New Zealand politics during the late 20th century. For many years, from 1984 to 1999, McGillicuddy Serious provided "colour" to New Zealand politics to ensure that citizens not take the political process too seriously. The party's logo, the head of a medieval court jester, indicated McGillicuddy Serious's status as a joke party.

The party stood candidates in the 1984, 1987, 1990, 1993, 1996 and 1999 General Elections; the 1986, 1989, 1992, 1995, 1998 Local Body elections ; along with various local-body elections and parliamentary by-elections and even some university student association elections.

The McGSP gained its highest ever total of votes in New Zealand's last first-past-the-post (FPP) election in 1993, when it stood candidates in 62 out of 99 electorates and received 11,714 votes: or 0.61% of all votes cast.



Double-tailed Dog Party (Hungary)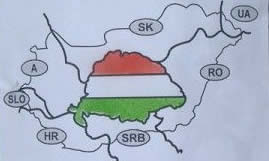 The Hungarian Double-tailed Dog Party (Magyar Kétfarkú Kutya Párt) is a joke political party in Hungary. It was founded in Szeged in 2004.

All of the electoral candidates are called István Nagy. The name was chosen because Nagy is the single most common surname in Hungary, and István is a very common first name.

The Two-tailed Dog Party is not a registered political party, but planned to participate in the 2006 elections. The party made the following promises: eternal life, world peace, one work day per week, two sunsets a day (in various colours), smaller gravitation, free beer and low taxes. Other promises include building a mountain on the Great Hungarian Plain.



Deadly Serious Party (Australia)
The Deadly Serious Party is a joke party that stood candidates in Australian elections in the 1980s. Its platform included dispatching a flock of killer penguins to protect Australia's coastline from Argentine invasion, an age freeze, and the appointment of silly people to all the portfolios that matter. In 1988 it was deregistered, for not having the required 500 members.










---
Submit to:

Del.icio.us

Netscape

Furl

Facebook
---
| | | | | | | |
| --- | --- | --- | --- | --- | --- | --- |
| | | | | | | Send by Email |