Funny on other blogs:
Privacy Policy
10 Most Spectacular 2008 cars
Published on 1/31/2007
2008 Acura NSX
Honda recently unveiled the Acura Advanced Sports Car Concept, a preview of the design direction for the successor to the Acura NSX. The concept is designed to incorporate a powerful front-mounted, V-10 engine and a new high-performance, rear-wheel-drive based version of Acura's 'Super Handling All-Wheel Drive' (SH-AWD). "Our intention was to design an exotic sports car that gracefully combines advanced technology and strong emotion," said Jon Ikeda, principal designer, Acura Design Center. "The technical, machined surfaces and keen-edge design are balanced with sweeping curves and dramatic lines, all of which results in the ultimate exotic sports car." The production version of the new NSX will arrive at the Tokyo Motor Show in fall 2007.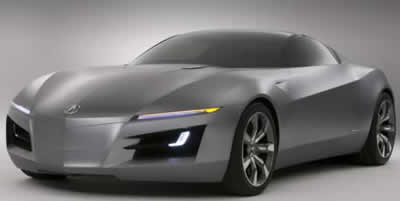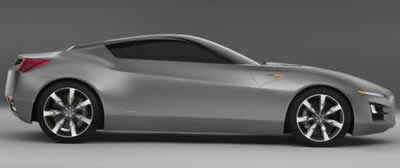 2008 Lamborghini Murcielago LP640 Roadster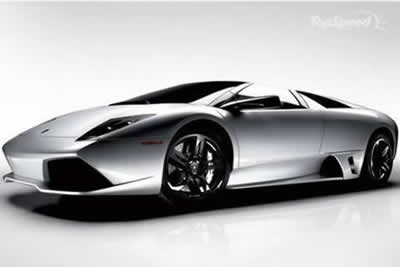 In their re-interpretation of the Roadster, the designers of the Lamborghini Centro Stile have remained true to the original style principles of purism, sportiness and functionality. As with the Coupé it has now assumed a more aggressive appearance, a substantial influence being the new front and rear bumpers. On the latter there is a new rear diffuser, in which the exhaust system is integrated within a tailpipe.

As with the Coupé the new 6.5 litre (6.496 cm3) 60° V-engine and 640 PS (471 kW) at 8,000 min-1 is now used also in the Lamborghini Murciélago Roadster. At 6,000 min-1 the 12-cylinder engine reaches the maximum torque of 660 Nm. Naturally the Lamborghini Murciélago meets all the current valid European and North American emission standards.



Higher performance and torque naturally mean increased demand on the drive components. A six-gear transmission adapted to these requirements, plus a stronger rear differential and new half-axles, have therefore been deployed in the new Murciélago Roadster. An e-gear transmission with a newly tuned thrust mode (acceleration program) is also available as an option.

Innovations have also been made to the electronics. With a closed loop control system the revised electronic control units improve the road performance and the response characteristics of the engine. All engine and vehicle parameters are controlled and monitored through a combination of three 'master' and one 'slave' control units.









2008 Honda Accord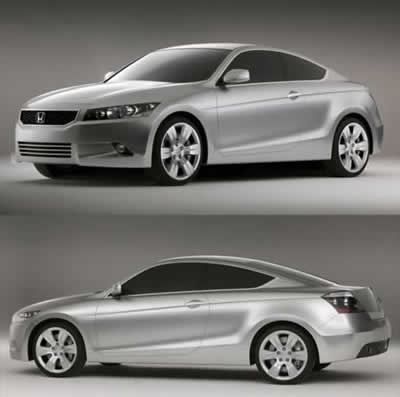 Honda has officially announced the all-new Accord coupe concept, and it looks a whole lot more compact than expected. It seems not that much bigger than a Civic, in fact, except it has a somewhat Mustang-esque front end and a Tiburon-like profile. Unveiled at NAIAS in Detroit, the Accord coupe has a "long hood, deeply sculpted lower body and fastback roofline." Under the hood is a "more powerful and lower-emissions V6 engine", said to provide "higher fuel efficiency with the incorporation of Honda's next-generation Variable Cylinder Management (VCM) technology." And yes, it's got variable valve timing too, via Honda's i-VTEC system.



2008 Scion tC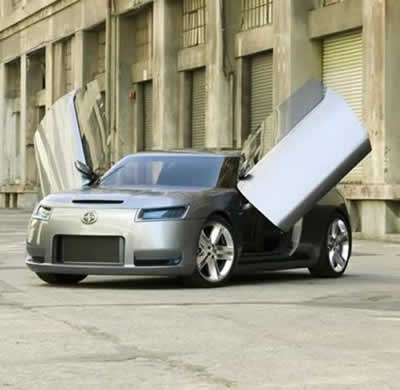 What would happen if a Japanese carmaker built an interpretation of the classic 1949 Mercury lead-sled hot rod? The Scion Fuse concept, that's what. The Fuse's low stance, chopped roofline, and sinister expression make it a pretty arresting car to behold, even with its Chrysler 300-style vertical taillights. Developed and built in California, the Fuse is likely a preview of the next-generation tC coupe: Scion discusses the concept's "intention to expand the performance envelope among affordable, entry-level sport coupes."



If Toyota's cradle-robbing brand builds an affordable coupe that looks this cool, the car certainly would find its way onto our favorites list. Still, the tC's successor is surely a few years down the road, and many of the Fuse's features are pretty fanciful for production duty. LED turn signals residing at the end of each spoke of the requisite twenty-inch wheels highlight the concept-only bits. A big sunroof, scissor doors, and wi-fi Internet access enhance street cred, while parking-lot cred is assisted by a versatile cabin that includes two flat-screen TVs and front seats that can transform into a footrest/table. A proper truck tailgate is no longer a prerequisite for pregame fun, and the Fuse sports a slick bench that flips out of the rear cargo area. The Fuse also snags a couple tailgating features from the Dodge Caliber: adjustable speakers for tailgating and a cooler for beverages.



2008 Pontiac G6 GXP
Pontiac has announced two new GXP models for the 2008 model year. Both the G6 and Torrent will be recipients of new performance related upgrades. Originally shown as a concept car last year, the new 2008 G6 GXP will be available as both a sedan and a coupe. The G6 GXP will feature a new 3.6L DOHC V-6 engine that produces 252 horsepower backed by a Hydra-Matic 6T70 six-speed automatic transmission.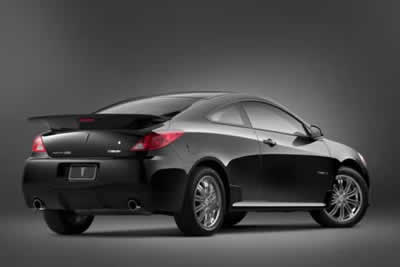 Other features of the 2008 G6 GXP will include performance-tuned suspension, 18-inch wheels, and GXP-unique exterior and interior details. The 2008 Torrent GXP sports a slightly more powerful 3.6L DOHC V-6 engine, which produces 263 horsepower. The enhanced engine brings the performance-oriented SUV to 60 mph in 6.9 seconds. Much like the G6 GXP, the Torrent GXP will feature lowered suspension, 18-inch wheels, and unique exterior details. Both AWD and FWD versions of the Torrent GXP will be made available.



2008 Dodge Viper SRT10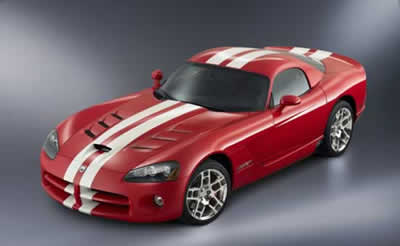 Chrysler has revealed the 2008 Dodge Viper SRT10 — a more powerful version of its popular two-seat sports cars. It will arrive in Dodge showrooms in North America this summer. The SRT model gains an additional 90 horsepower from the new 8.4-liter powerplant, for a total of 600 hp and 560 lb.-ft. of torque. Zero to 60 mph takes under four seconds, and 0-100-0 mph is completed in just over 12 seconds. The Viper SRT10's 8.4-liter engine breathes through new cylinder heads equipped with CNC-machhined combustion chambers, larger valves and Variable Valve Timing (VVT). VVT electronically adjusts when the exhaust valves are open and closed according to engine speed and load.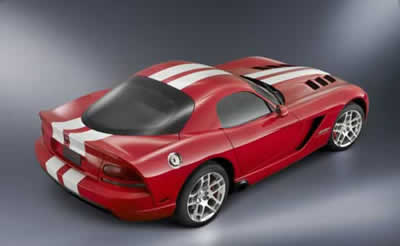 The Viper SRT10's V10 channels its power through a new, smaller-diameter, twin-disc clutch. The transmission is the latest evolution of the Tremec T56 six-speed manual, known as the TR6060. It features 10 percent wider gears for higher torque capacity and a new synchronizer package. Stopping power is another key attribute of the Dodge Viper SRT10 formula, with 14-inch brake rotors gripped by Brembo dual opposing calipers, good for 60-to-0 mph in less than 100 feet.



2008 Jaguar S-Type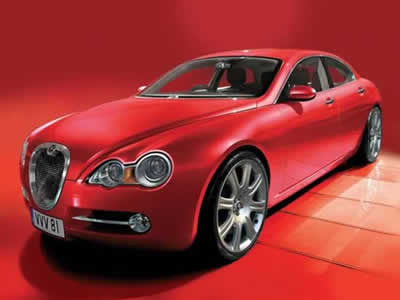 Jaguar is dumping retro design for the new S-type in exchange for a contemporary feel inside and out. The four-door sedan will be a reskin of the current car and offer a roomier interior and more cargo space.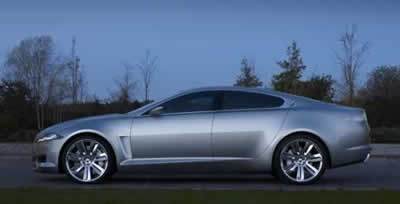 The styling may be different, but the targets--the BMW 5-series, the Audi A6, and the Mercedes-Benz E-class--will remain the same. The S-type arrives in 2007.



2008 Nissan Skyline GT-R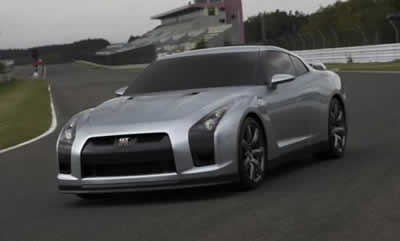 Nissan gave the world a big glimpse of its keenly anticipated 2008 Skyline GT-R with this carefully constructed show car. The GT-R PROTO is not a near-production model, though, as the interior is just a blank black panel, and Nissan is providing absolutely no details on the powertrain, suspension, or other critical technical details. Nissan wants to maintain the car's mystique for another two years, since the production car won't debut until the 2007 Tokyo Motor Show. Besides, the GT-R development team is still camped out at the Nürburgring, fine-tuning what is sure to be the most exciting new Nissan to come along in years.


Yet there is plenty to glean from the muscular show car, which features the Skyline GT-R's signature four round taillamps as well as four big-bore mufflers. Shaped as much for aerodynamic efficiency and functionality as for awesome road presence, the GT-R PROTO should whet the appetite and please the masses. With Nissan insiders under a strict, mafia-like code of omerta (silence), the Tokyo grapevine reports that the 2008 production car will have a twin-turbo V-6 engine displacing about 3.8 liters and producing somewhere between 400 and 500 hp. We hope it will be closer to the latter figure. It also will feature an updated version of Nissan's ATTESA all-wheel-drive system.



2008 Chrysler Firepower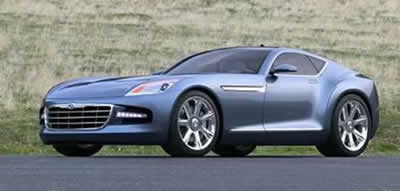 This concept drapes a curvaceous new body over a Viper chassis. In place of the Viper's V-10, the Firepower slots in the new 6.1-liter Hemi (from the 300C SRT8) under its grooved hood and mates it to an automatic transmission. The design is the work of Brian Nielander, who penned last year's ME Four-Twelve, and similarities can be seen in the front end and in the use of tiny, torpedo-shaped LEDs. From the side, the look recalls current Aston Martins, and the fastback features a rear hatch. A glass roof lets light into the gorgeous, chrome-drenched interior, which provides cozy accommodations for two. Brembo brakes peek through nineteen-inch wheels at the front (wrapped in 275/35-series tires) and twenties at the rear (with even more extreme 335/30-series rubber).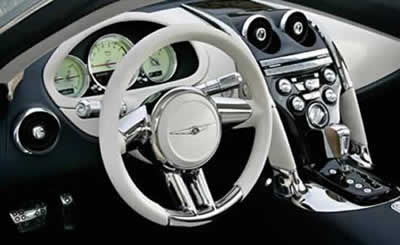 The anemic sales of Chrysler's Crossfire would seem to doom production prospects for another high-performance, two-seat coupe, but the company's need to fill its underutilized Conner Avenue Viper assembly plant might give the Firepower a chance. If so, the car will likely get a new moniker, as the Firepower name belongs to Exide batteries. Recently spotted Dodge Viper prototypes with huge hood vents could be test mules for the Chrysler Firepower. The 2005 Firepower concept was built on the Viper chassis. If the car bows in 2007, it could be renamed, as Exide.



2008 Cadillac CTS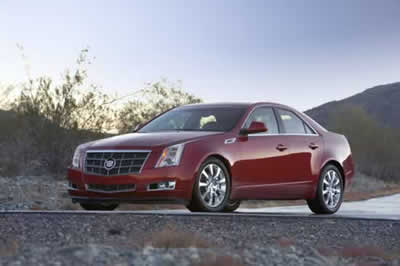 General Motors has revealed the 2008 Cadillac CTS — an all-new version of its popular midsize sedan, on display at the Detroit auto show this week. The new model is wider and longer than its predecessor, with a 113-inch wheelbase the only unchanged measurement. Some of the most noticeable changes come to the interior, which GM promises will be extremely competitive with European rivals.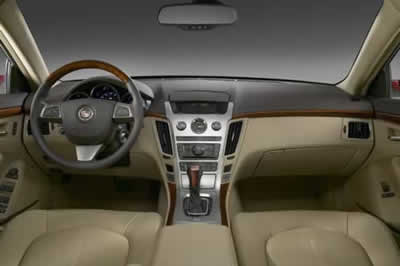 The base model features a 3.6-liter variable-valve-timing V6 with 258 horsepower. A direct-injection version offers 300 horsepower. GM is expected to introduce a high-performance CTS-V for the 2009 model year at a later date. Like its predecessor, the 2008 CTS is offered with rear- or all-wheel-drive. Some suspension, braking, and steering improvements from last year's CTS-V have been added to the standard CTS. Optional features include iPod integration, swiveling headlights, Bose premium audio, and remote start.






---
Submit to:

Del.icio.us

Netscape

Furl

Facebook
---
| | | | | | | |
| --- | --- | --- | --- | --- | --- | --- |
| | | | | | | Send by Email |